What is Starlink?
Starlink is a satellite internet constellation currently being constructed by SpaceX to provide planet-wide broadband satellite Internet access. The constellation will consist of thousands of mass-produced small satellites in low Earth orbit (LEO) working in combination with ground transceivers.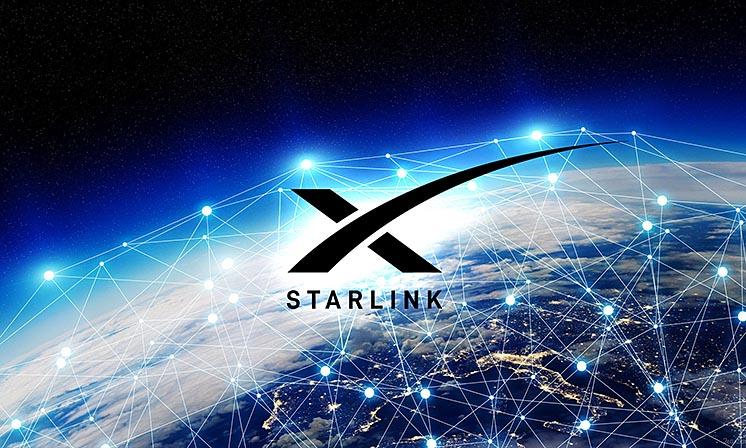 SpaceX also plans to sell some of the satellites for military, scientific, or exploratory purposes. The SpaceX satellite development facility in Redmond, Washington houses the Starlink research, development, manufacturing, and on-orbit control operations. The total cost of the decade-long project to design, build, and deploy the constellation was estimated by SpaceX in May 2018 to be about US$10 billion.
The mass-produced spacecraft carry a communications payload using the Ku and Ka frequency bands "Ku-band uses frequencies in the 12 to 18 GHz range, while Ka-band uses frequencies in the 26.5 to 40 GHz range", employ optical inter-satellite links, phased array beamforming, and digital processing technologies. Starlink sats are able to track on-orbit debris and capable of autonomous collision avoidance.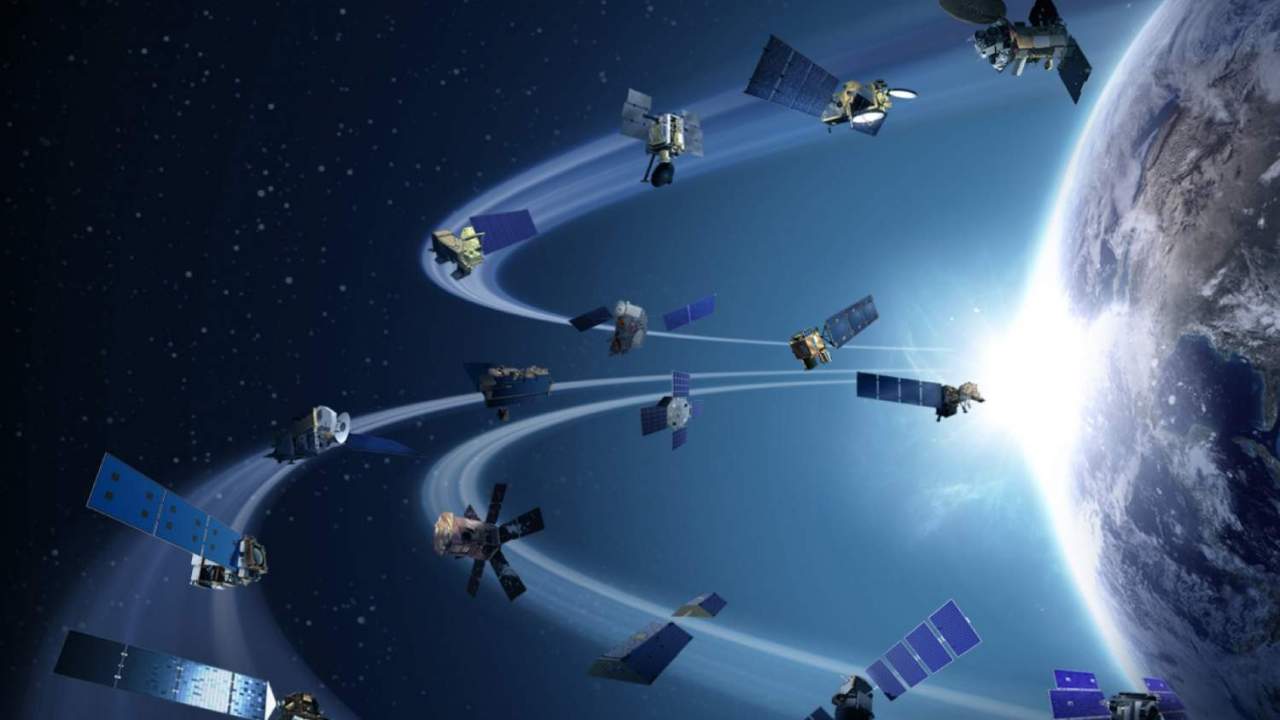 The first phase of the Starlink network will include 1584 satellites orbiting 550km above Earth in planes inclined 53 degrees to the equator. The next phase of the Starlink network uses 2824 satellites operating at altitudes between 540km and 570km at inclinations of 53.2, 70, and 97.6 degrees. The FCC application covers 4408 Starlink satellites, one fewer than SpaceX envisioned under the previous architecture. Eventually, SpaceX will launch and operate a follow-on network of 7518 additional Starlink satellites transmitting in V-band frequencies.
Starlink License
SpaceX's license, taking into account prior modifications, specifies a lower "shell" of 1,584 satellites at altitudes of 550 km and an upper "shell" of 2,825 satellites in the 1,100-1,300 km range. SpaceX has deployed over 900 satellites for operation in the lower shell.
On April 17, 2020, SpaceX filed the Third Modification Application proposing to reduce the total number of satellites in its constellation from 4,409 to 4,408 and to lower the specified altitude for the 2,824 satellites in the upper shell of its system from 1,100-1,300 km to 540-570 km. SpaceX does not propose any changes to the Ku- and Ka-band frequencies specified in its license.

Starlink Frequency Bands
SpaceX's authorized frequencies are as follows as per FCC:
10.7-12.7 GHz (space-to-Earth)

12.75-13.25 GHz (Earth-to-space)

13.85-14.5 GHz (Earth-to-space)

17.8-18.6 GHz (space-to-Earth)

18.8-19.3 GHz (space-to-Earth)

19.7-20.2 GHz (space-to-Earth)

27.5-29.1 GHz (Earthto-space)

29.5-30 GHz (Earth-to-space)
Starlink Speed
Starlink is now delivering initial beta service both domestically and internationally and will continue expansion to near-global coverage of the populated world in 2021.
During the beta, users can expect to see data speeds vary from 50Mb/s to 150Mb/s and latency from 20ms to 40ms in most locations over the next several months as we enhance the Starlink system. There will also be brief periods of no connectivity at all.
As Starlink launches, more satellites install more ground stations and improves our networking software, data speed, latency, and uptime will improve dramatically.
How to Order and Setup Starlink?
Starlink is available to a limited number of users per coverage area at this time. Orders will be fulfilled on a first-come, first-served basis.
Check your eligibility from here.
Your Starlink Kit arrives with everything you need to get online including your Starlink, Wi-Fi router, power supply, cables, and mounting tripod.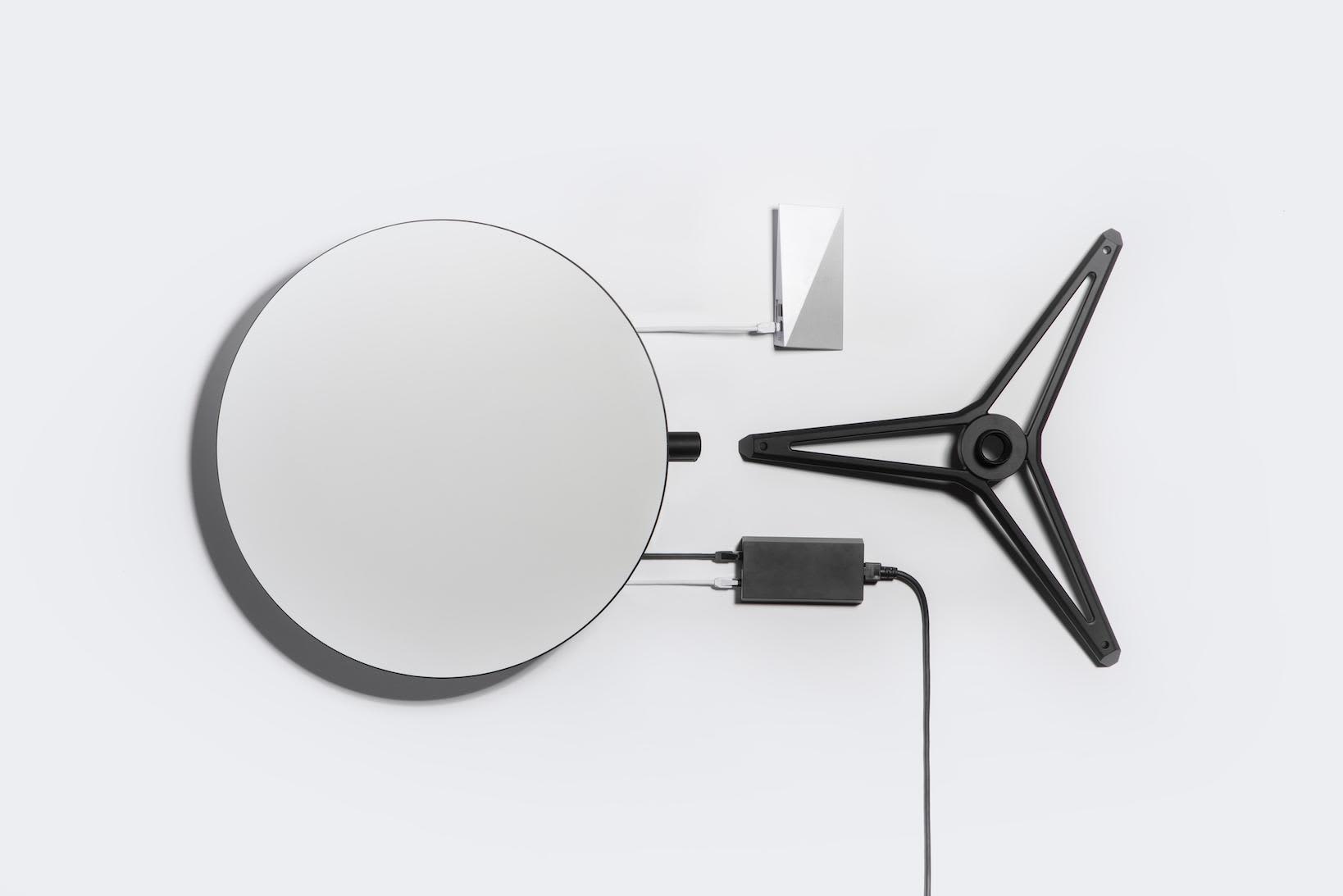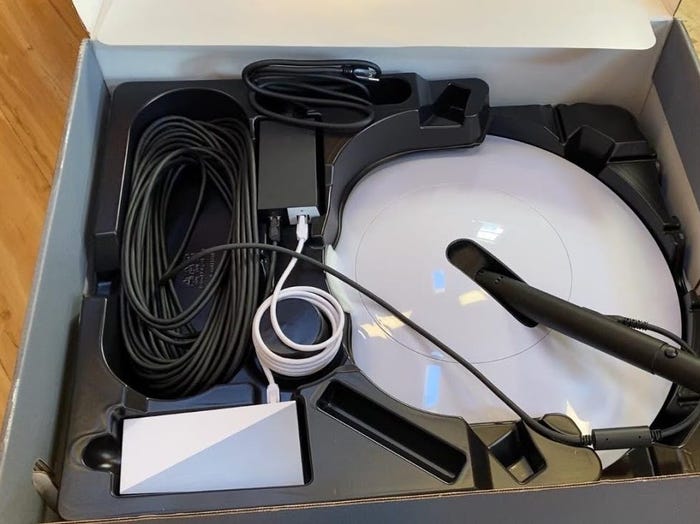 Starlink requires a clear view of the sky to connect. Download the Starlink App to determine your best install location.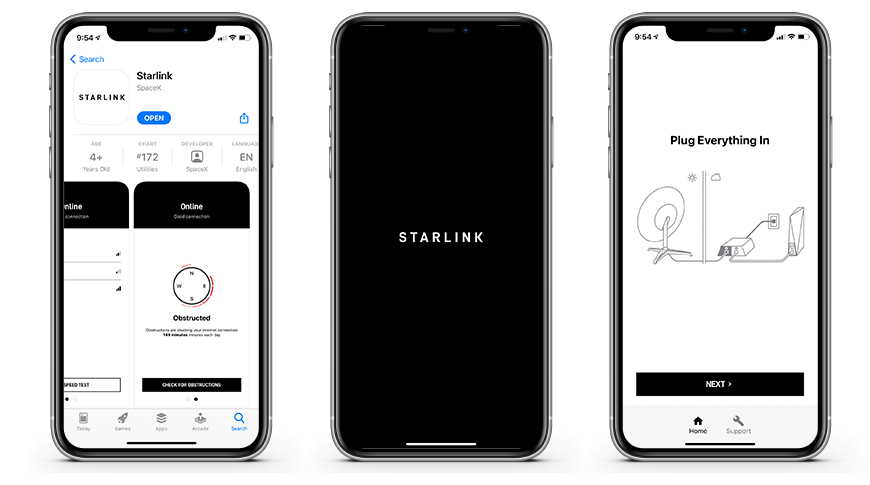 Why Starlink is different than the other traditional Satellites?
Latency is the time it takes to send data from one point to the next. When satellites are far from Earth, latency is high, resulting in poor performance for activities like video calls and online gaming.
Starlink satellites are over 60 times closer to Earth than traditional satellites, resulting in lower latency and the ability to support services typically not possible with traditional satellite internet.
What the best places need Starlink?
Starlink is ideally suited for areas of the globe where connectivity has typically been a challenge. Unbounded by traditional ground infrastructure, Starlink can deliver high-speed broadband internet to locations where access has been unreliable or completely unavailable.
Is The Service available worldwide?
The service is available to beta customers in six countries thus far, including Australia, New Zealand, Mexico, and the U.S., and Canada, but the goal is to continue to expand coverage to achieve near-global reach by the end of 2021 in terms of service availability, with a number of additional launches planned throughout the rest of the year.
Starlink is targeting coverage in the majority of areas in 2022. Orders will be fulfilled on a first-come, first-served basis and the cost is 99$.
The latest from Starlink
SpaceX has launched another batch of Starlink satellites, adding 60 more to the constellation on orbit. This is the 24th Starlink launch in total and means SpaceX has now sent up more than 1,500 Starlink spacecraft, with around 1438 of those still in operation.