O-RAN Alliance came up with RAN Intelligent Controller (RIC) to enable AI/ML-based RRM optimization, and which is expected to be merged with the existing central Self-Organizing Network (SON) function.
Traditional RAN can't achieve the next-generation RAN activities from operational efficiency, automation of configuration and optimization activities, and customer level-specific service assurance.
As next-gen RAN will have new elements including radios, people, and things, all these devices will require configuration parameters and logs, which makes it difficult to perform these multitudes of tasks via legacy RANs methods.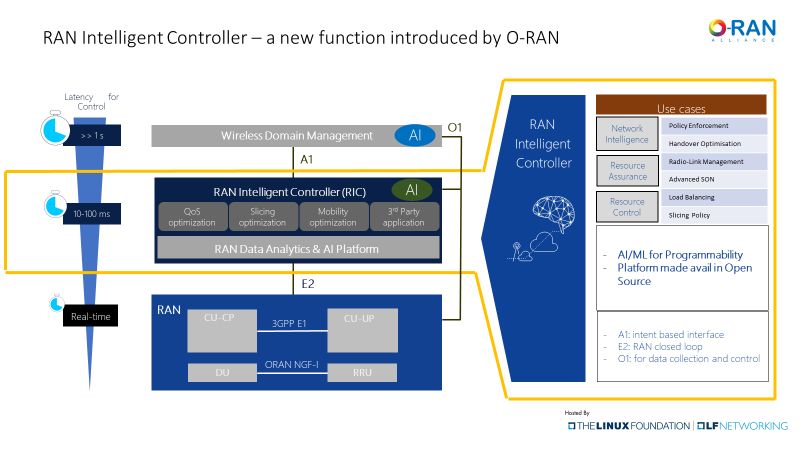 So in brief, RIC for Open RAN was born – to enable eNB/gNB functionalities as X-Apps on northbound interfaces. Applications like mobility management, admission control, and interference management are available as apps on the controller, which enforces network policies via a southbound interface toward the radios.
Source: The Linux Foundation & The Fast Mode