How to Prepare for VoLTE Interview?
📗 Start Slowly with the Basic information of what is VoLTE, its Benefits, and its use cases. Also needs to understand the difference between CSFB and VoLTE -> which may take around 1 week if you dedicated 1 Hour per week.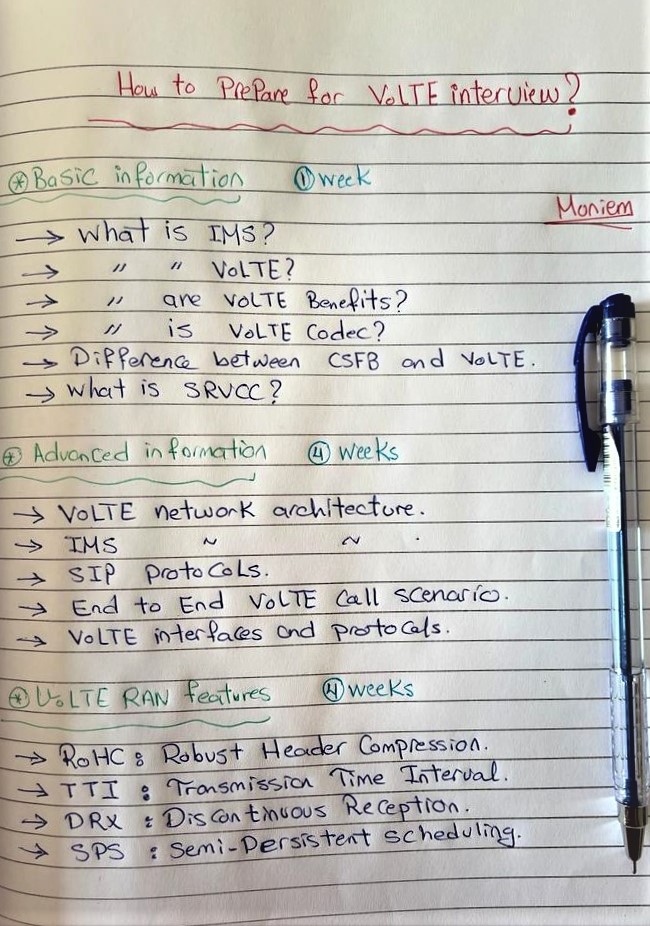 📗 Advanced Level, Here you need to understand the overall architecture of VoLTE including the main components of IMS which is a mandatory one -> I recommend dedicating around 4 weeks to this level with 1 Week to focus on 1 topic.
📗 If you are targeting a RAN Optimization role, then you have to study well the RAN features that are related to VoLTE which will be a little hard to be understood but you have to read more 🙂
👓 YouTube Playlist for #VoLTE in Arabic language
🧧 VoLTE Optimization Training in English
Good Luck Everyone 🙂