3GPP consists of three Technical Specifications Groups (TSGs) where TSG RAN (Radio Access Network) is responsible for the definition of functions, requirements, and interfaces of the Radio Access.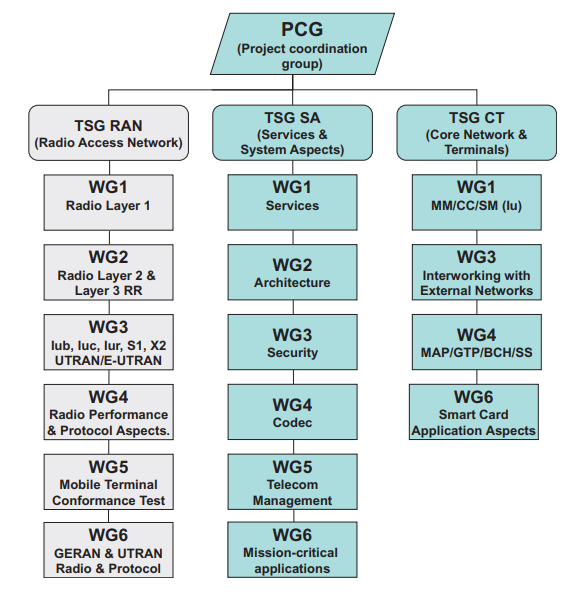 TSG RAN consists of six working groups (WGs):
RAN WG1, dealing with the physical layer specifications.

RAN WG2, dealing with the layer 2 and layer 3 radio interface specifications.

RAN WG3, deals with the fixed RAN interfaces—for example, interfaces between nodes in the RAN—but also the interface between the RAN and the core network.

RAN WG4, deals with the radio frequency (RF) and radio resource management (RRM) performance requirements.

RAN WG 5, dealing with device conformance testing.

RAN WG6, dealing with the standardization of GSM/EDGE (previously in a separate TSG called GERAN) and HSPA (UTRAN).