5G connectivity options
In Release 15, the 3GPP defined multiple architectural options for a UE to connect to the network, using LTE/eLTE and/or NR access to connect to Evolved Packet Core (EPC) or 5G Core (5GC) networks.
New use of dual connectivity has also been applied to use LTE/eLTE and NR as the master or secondary radio access technology (RAT) in different combinations.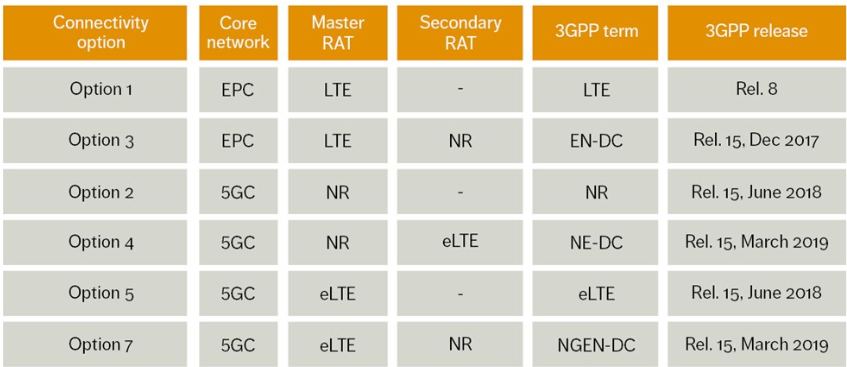 Option 7
Deployment Option 7 represents a deployment scenario in which the Next-Generation Core (NGC) will be used with a mixture of LTE and NR radio. 
This option is seen by many operators as an evolution from initial Option 3 deployment. The plot is to first get 5G network live on EPC, take them to some level of maturity and then introduce 5GC to the network to migrate both access technologies – NR and LTE to the new core and get most benefits from the investments done for all these years.
Besides use cases for all 5G applications should be available by that time. Option 7 also contains 3 flavors like Option 3 with a similar layout.