A very good example for #DSS or Dynamic Spectrum Sharing from Keysight.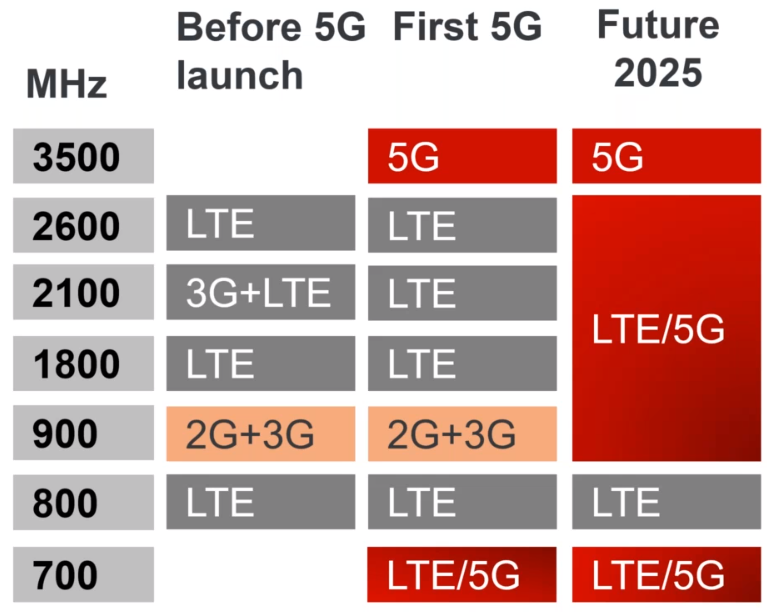 First 5G Deployment:
5G in 3.5GHz for #Capacity.
700MHz for #Coverage (needs LTE reforming).
Second 5G Deployment Phase:
Refarming #3G 2100MHz for #LTE.
Leave 900MHz for #2G and 3G.

Shut down 2G based on M2M Utilization.
Next Step:
– Fully Introduction for DSS in the LTE Bands between 1800-2600MHz.