5G is enjoying an unprecedented development, with the user base forecast to grow to 500 million in three years, a scale that 3G and 4G took nine and six years, respectively, to achieve.
2019 is the first year of 5G scaled commercial adoption, with more than 60 5G commercial networks projected to be globally deployed. By H1 of 2019, 19 telecom carriers in 11 countries announced the launch of 5G services. Scaled commercial rollouts have already kicked off in the UK, the US, Japan, South Korea, and China.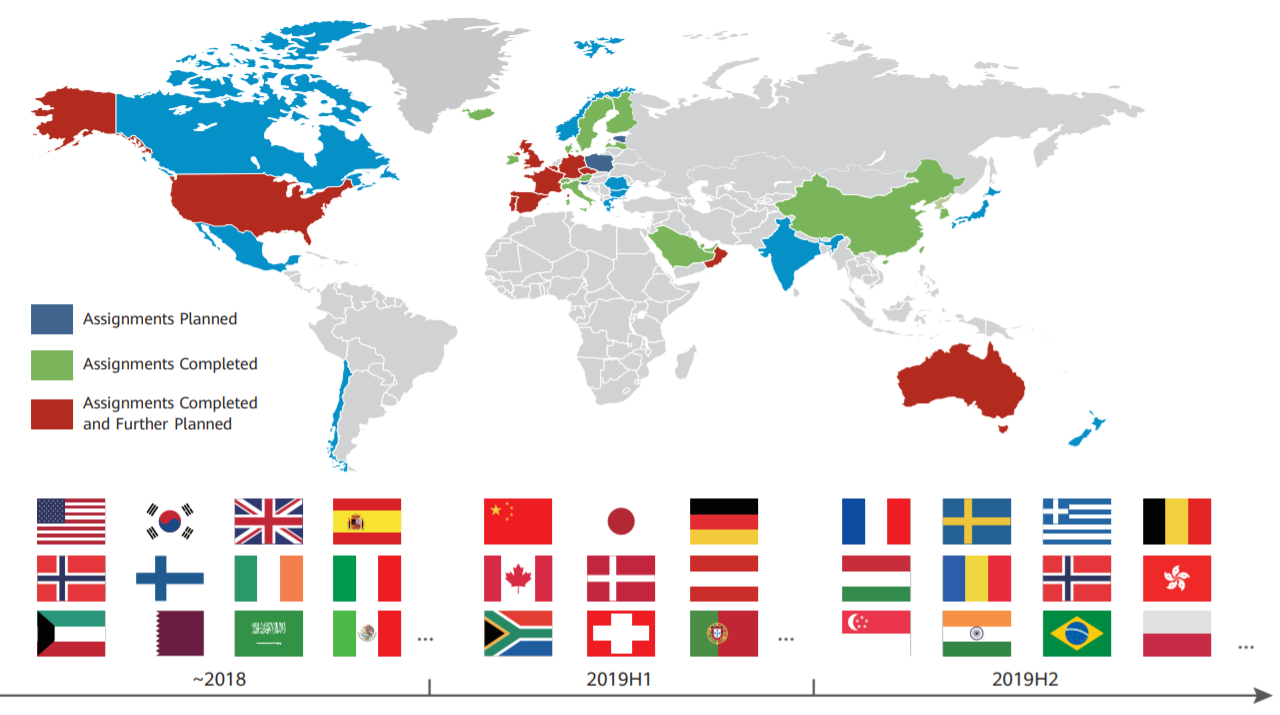 Global 5G spectrum auctioning also signifies 5G's rapid development. By H1 of 2019, more than 30 countries auctioned 5G spectrum, with C Band in 22 countries, mmWave in 5, the 2.6 GHz band in 4, and the 700 MHz band in 3. The US, Mexico, and Canada assigned 600 MHz band. It is predicted that 5G spectrum will be auctioned in over 80 countries by 2020.
Source: Huawei