IAB: It stands for Integrated Access and Backhaul, It supports wireless backhaul and relay links in-band or out-of-band with access links. Significant 5G NR bandwidth can be split between access and backhaul links, especially in mmWaves.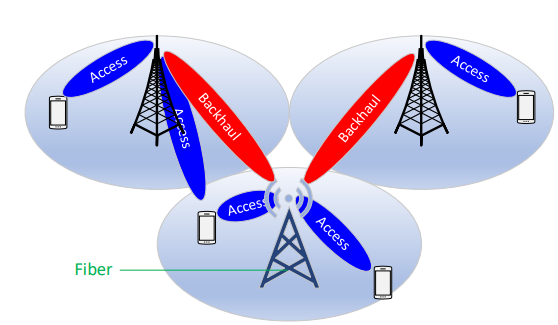 The primary goal of IAB is to:
• Improve capacity by supporting networks with a higher density of access points in areas with only sparse fiber availability.
• Improve coverage by extending the range of the wireless network and by providing coverage for isolated coverage gaps. For example, if the UE is behind a building, an access point can provide coverage to that UE with the access point being connected wirelessly to the donor cell.
• Provide indoor coverage, for example, with an IAB access point on top of a building that serves users within the building.
Source: 5GAmericas