🛢Network slicing in 4G networks has been provided in the limited form of isolating a service within a common infrastructure (e.g., Access Point Name (APN) Routing, Multi-Operator Core Network (MOCN), and Dedicated Core Network (DECOR)).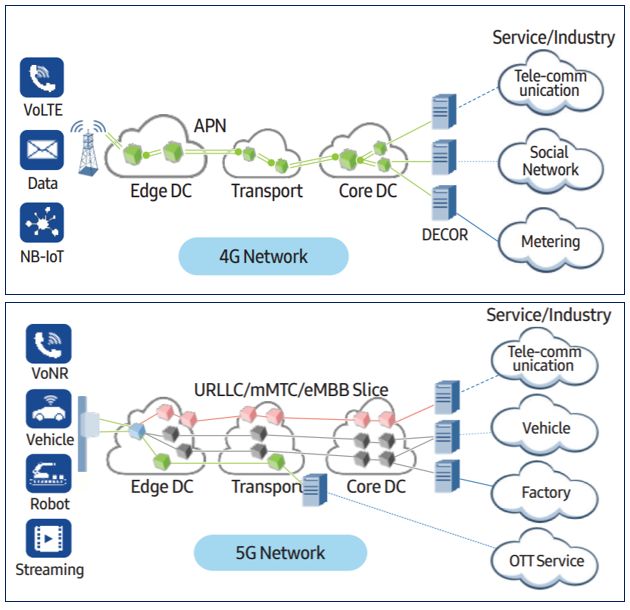 🛢In 5G Network, network slicing will allow carriers to create virtual data pipelines for each of its data type services, thereby assuring the QoS for each service.
🛢Network slicing will also ensure the quality of data transmission for time-sensitive, mission-critical services such as connected cars. Ultimately, carriers will be able to leverage this technology to enable new revenue streams.
Source: Samsung