Cellular systems are still not enjoying the high capacity and coverage gains that were indicated by advances in communication theory including multiple antennas, better modulation, and near-Shannon error control codes.
The reason is that many of these advances neglect conditions found at the cell edge: high path loss, shadowing, and significant interference.

WHAT IS THE IMPACT OF INTERFERENCE ON CAPACITY?
Not easy to quantify.

Depending on many parameters and implementation.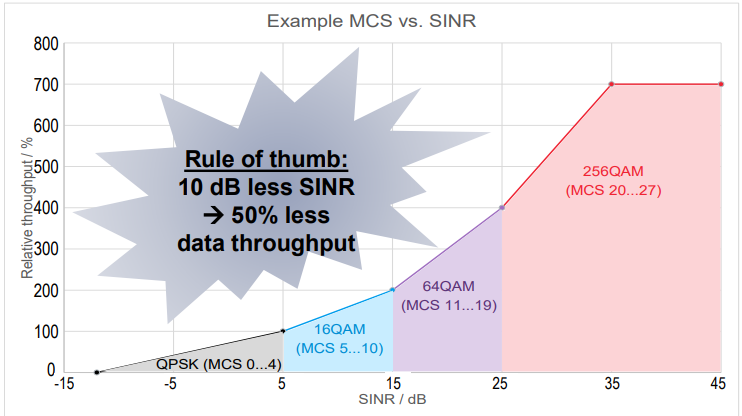 This graph (from R&S) is a simplified real-world example for 2x2MIMO and HARQ.
The MCS-SINR relation depends on the specific Base Station vendors' algorithms, performance, and scheduler implementation, as well as on the channel fading profile, etc.
Interference dramatically impacts network performance and capacity.
Acronyms
MCS

: Modulation and Coding scheme.
SINR: Signal to Interference and Noise Ratio.