The 5G NR system comes to provide a flexible platform, enabling a variety of applications and services with significant changes when compared with LTE architecture, supporting a wide range of new network requirements and functions, including the Enhanced Mobile Broadband (eMBB), Ultra-Reliable and Low-Latency Communications (URLLC) and, in the future, the massive Machine-Type Communication (mMTC).
Mapping of LTE EPC elements to become close to the 5GC architecture
Start with LTE Evolved Packet Core (

EPC

) elements.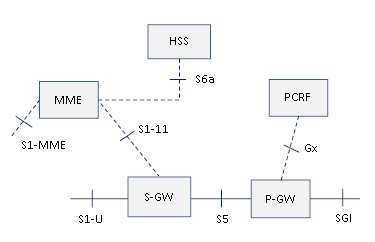 S-GW

and

P-GW

CP and UP sliced, this scheme reflect the concept of Control and User Plane Separation (CUPS) as an enhancement of EPC separation. LTE MME Mobility Management (MM) and Section Management (SM) sliced.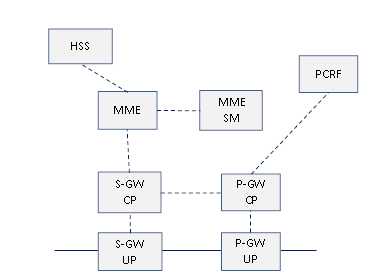 S-GW-UP and P-GW-UP moving to 5G

UPF

to provide specific user plane processing.
S-GW-CP and P-GW-CP moving to

SMF

.
MME Mobility and session management functions are reallocated, MME SM functions transferred to the 5G SMF, and MME MM functions transferred to the 5G

AMF

so that mobility management can be performed in a centralized manner and session management can be placed in each network slice.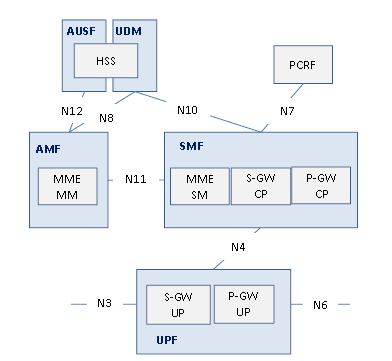 Ref: 5GRange