3GPP has a specified release timeline to ensure the standard is delivered on time.
Release 16 is still anticipated in 2020 to line up with the ITU.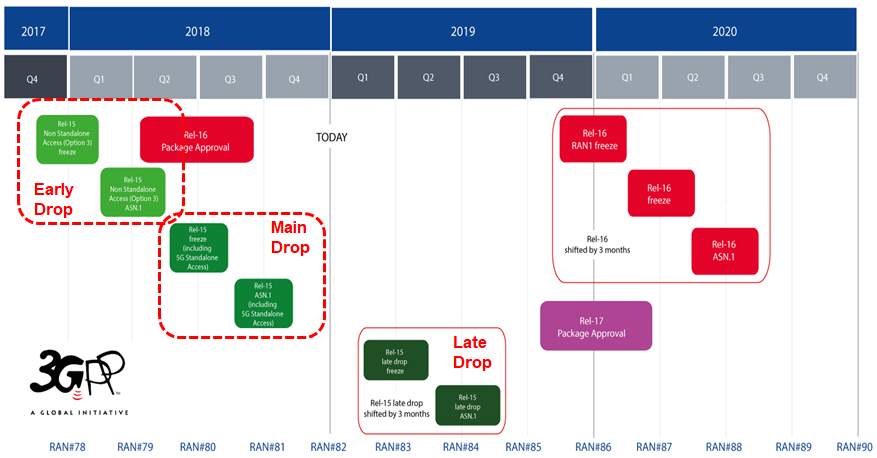 For the 5G timeline, there're 3 drops as below: 
"Early drop"

for

Non-Standalone 5G




 – Addresses the most urgent deployment needs for eMBB.




     Uses LTE anchor with 5G NR in Dual Connectivity configuration.




– Accelerated specification to ensure a single global ecosystem.

"Main drop"

for

Standalone 5G




It contains full standalone 5G support with 5G Core.

"Late drop" for

accelerated migration




It contains specs for all potential migration options.