Dual Connectivity
From the 1st Session of 5G RAN Training: How does Dual Connectivity improve the total BW. Also the limitation of using FDD for LTE and TDD for 5G NR. The Subcarrier Spacing plays an important role in expanding the total BW but it also has a limitation in the case of EN-DC.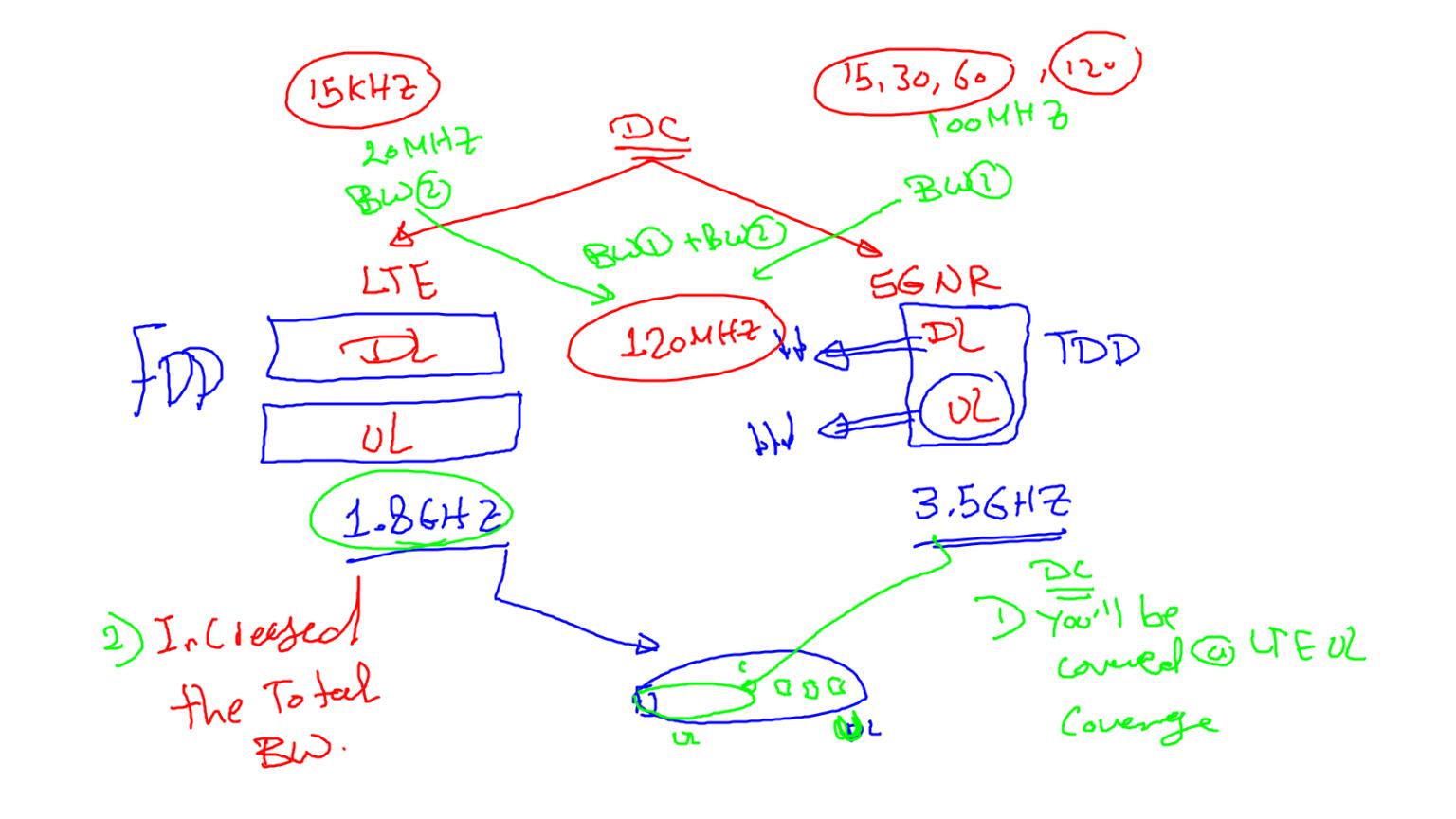 Did you Know!
LTE occupies 90% of the channel bandwidth. In 3GPP Release 15, the spectrum utilization for NR is above 94%.
What Is the Difference between SU-MIMO and MU-MIMO?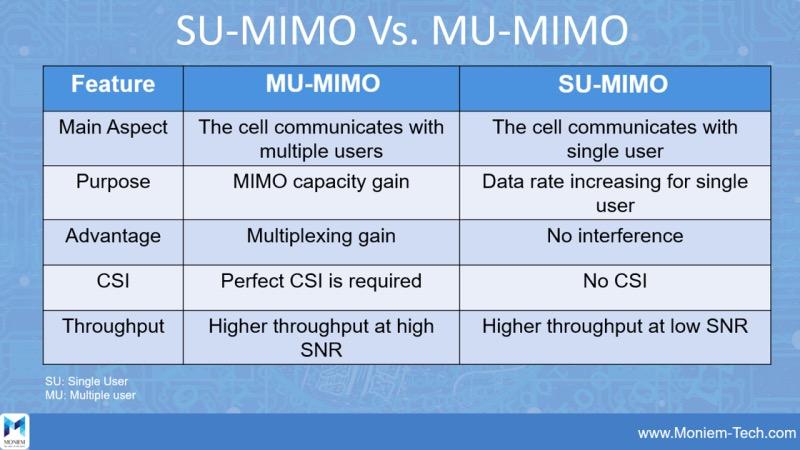 Why TTI Bundling Is Important for VoLTE?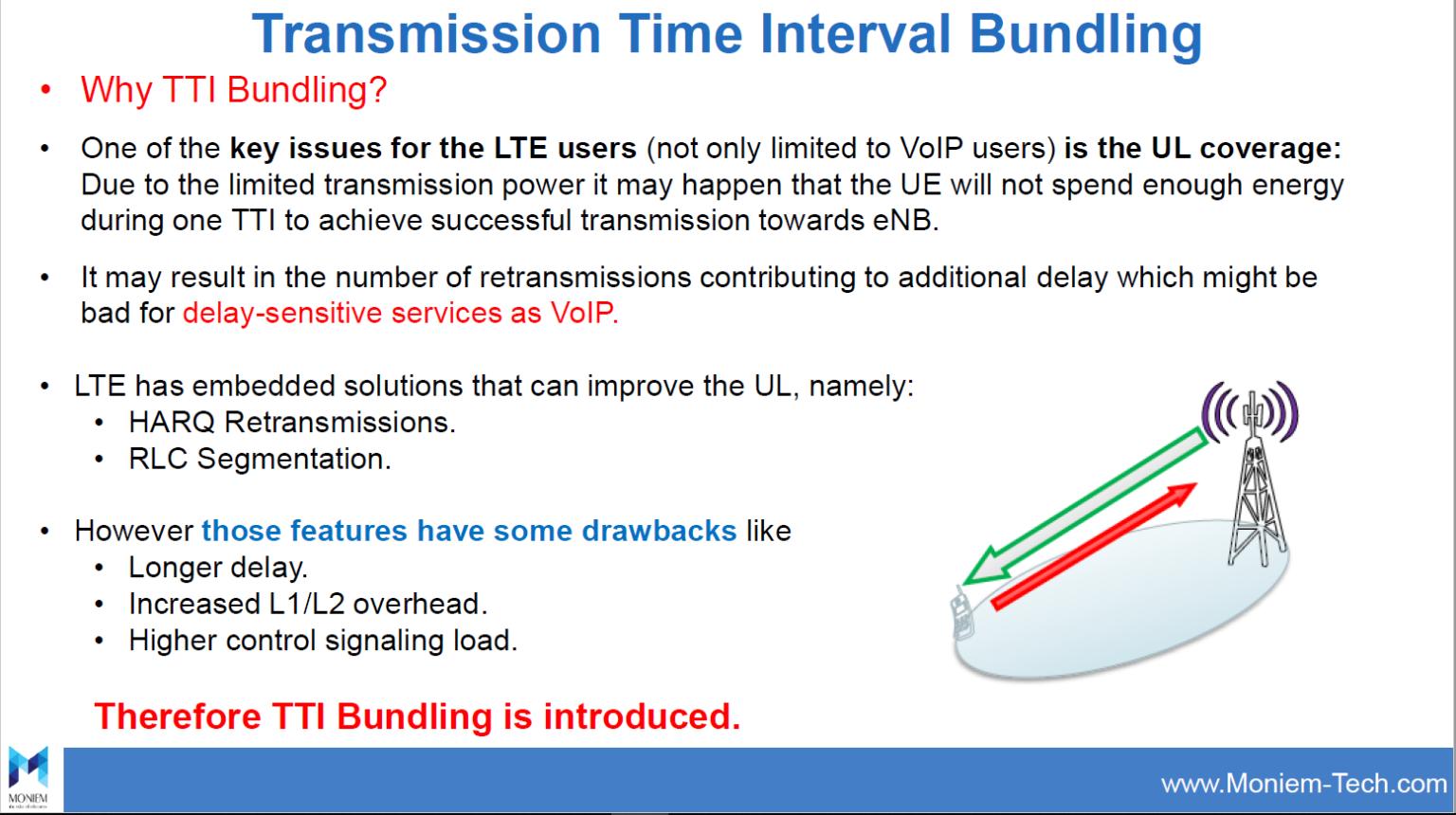 5G Requirments, Network Requirments, and Proposed Network Solutions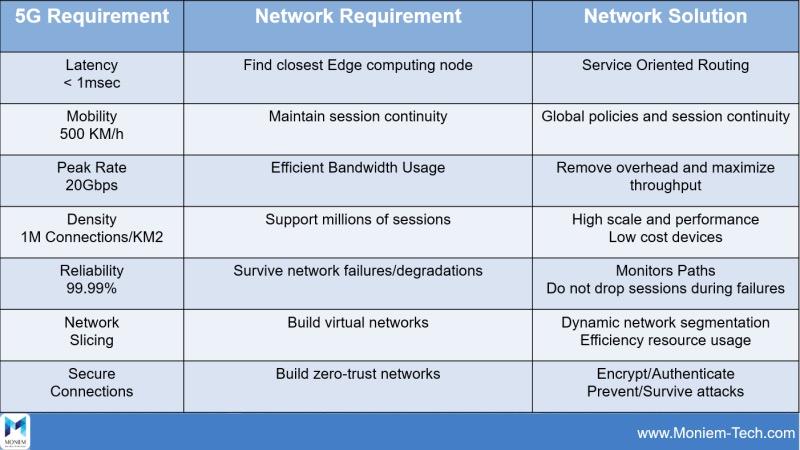 Interworking between 5GC and EPC
Some notes from 3GPP
N26 interface is an inter-CN interface between the MME and 5GS AMF in order to enable interworking between EPC and the NG core.

Support of N26 interface in the network is optional for interworking.

N26 supports subset of the functionalities (essential for interworking) that are supported over S10.

PCF + PCRF, PGW-C + SMF and UPF + PGW-U are dedicated for interworking between 5GS and EPC, which are optional and are based on UE MM Core Network Capability and UE subscription.

UEs that are not subject to 5GS and EPC interworking may be served by entities not dedicated for interworking, i.e. either by PGW/PCRF or SMF/UPF/PCF.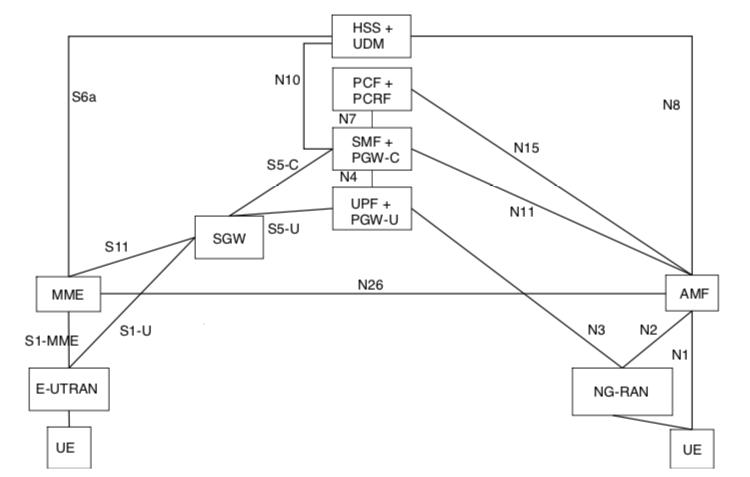 5G New Radio Is Different than 4G Physical Layer
Always-on transmitted signals.
News Physical Signals in DL and UL.
No CRS anymore, So no one size fits all concept.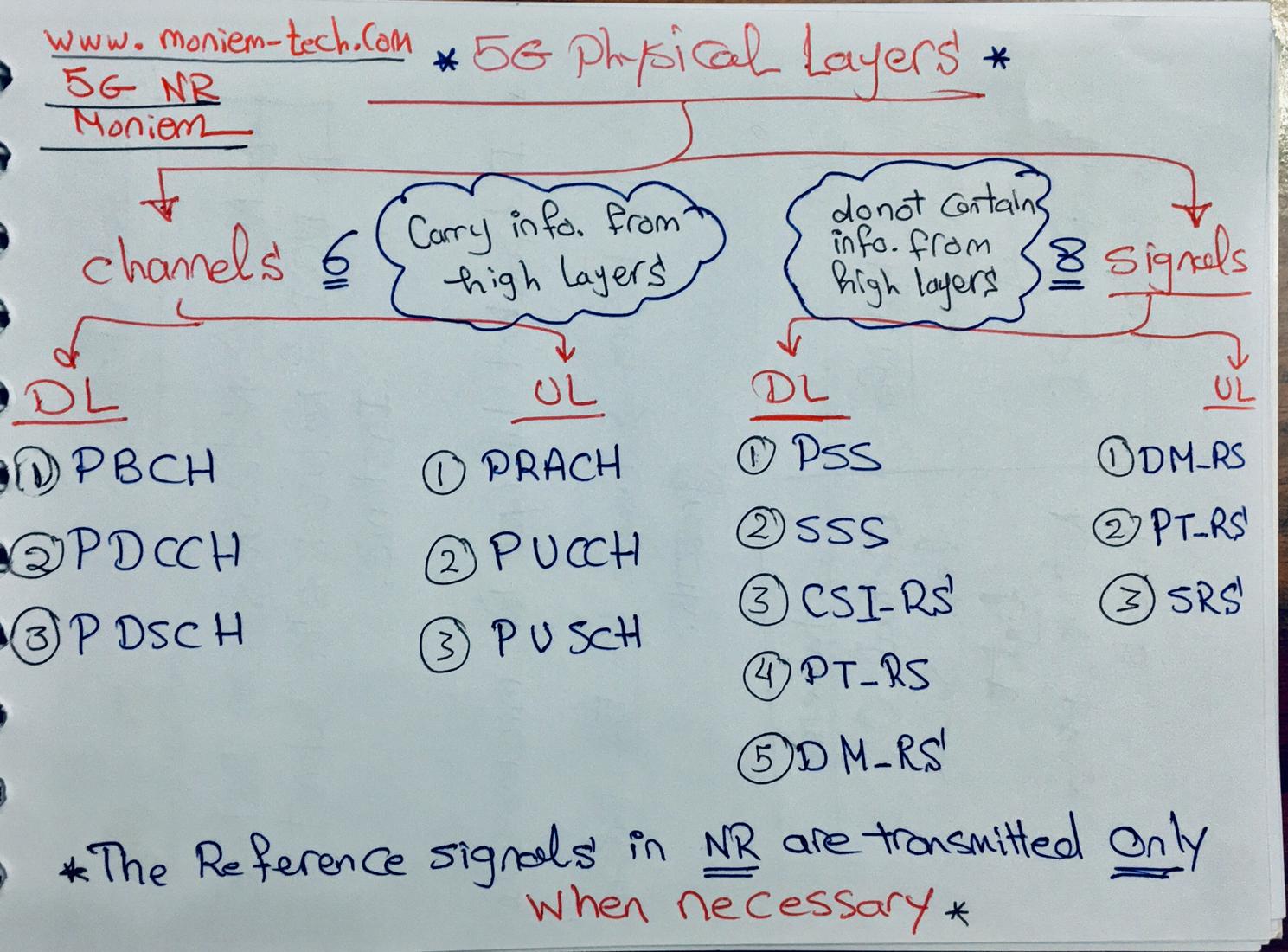 5G Layer 2 Data Flow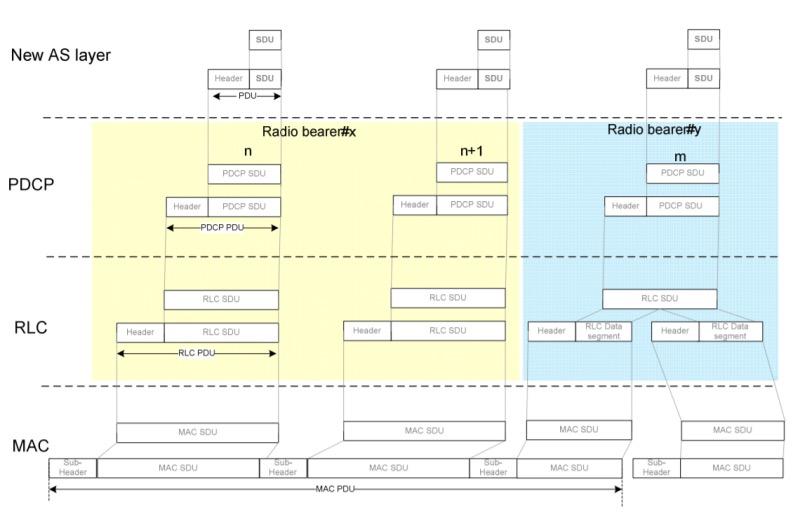 VoLTE Capability in UE
The UE indicates its capabilities in the UE capability information element at connection setup (RRC UE capability information message).

The FGI (feature group indicator) indicates the functionalities supported by the UE.

FGI information is used by eNodeB or MME before they set up any procedure for a specific UE. This helps the eNodeB and MME to avoid direct UE to do something that is not supported.

FGI information is very important for troubleshooting tools for test engineers while debugging an issue. If some UE fails in some procedures like attach, Handover, a specific type of measurement, reconfiguration etc., it would be a good practice to check FGI information from UE and see if the feature or procedure is supported by it.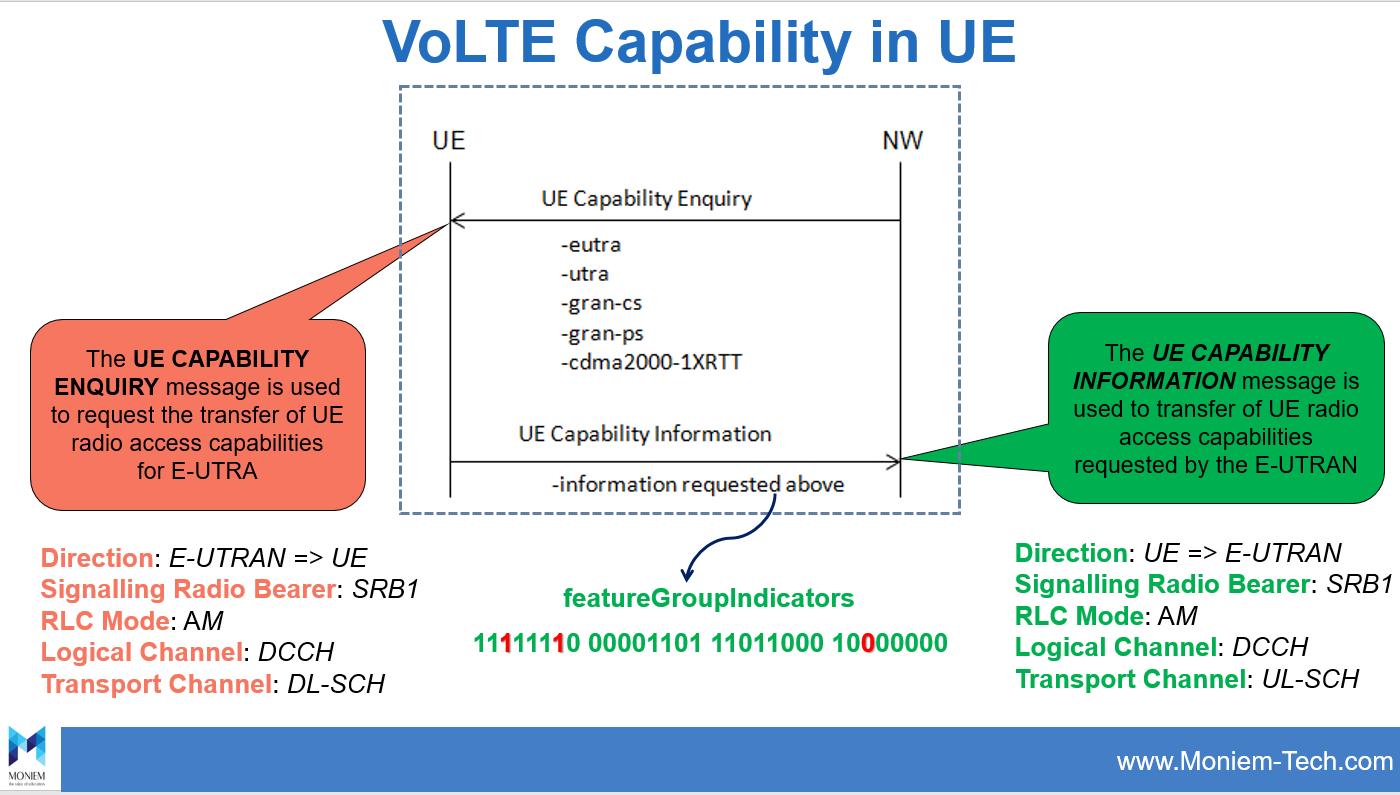 How Can Network Know that the UE Supports Dual Connectivity?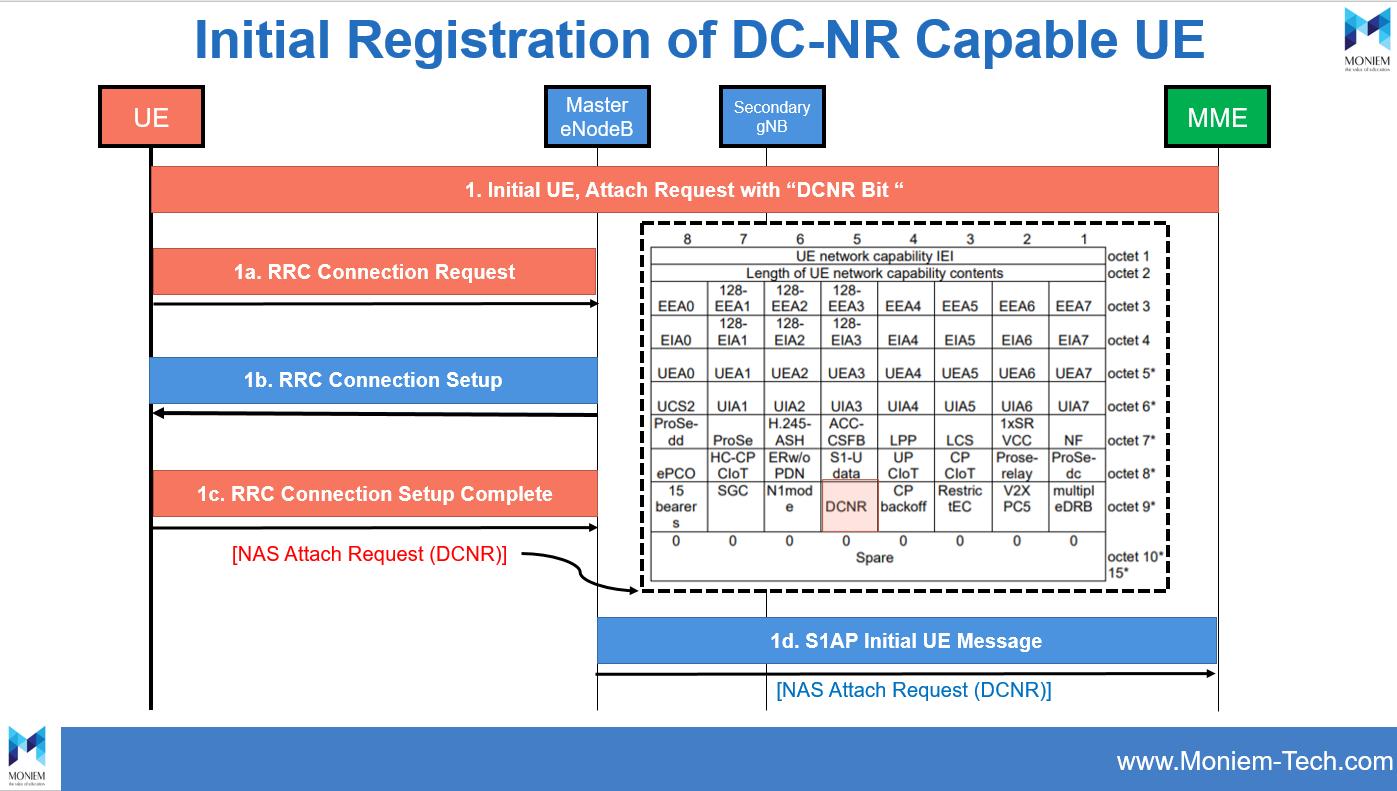 A Very Good Figure for

Network Slicing

from Nokia
This is an example of three network slices with two different terminal types.
The 5GC supports AMF level slicing per UE type, and SMF and UPF level slicing per Service.
The NG-RAN is aware of the slice at the PDU Session level because the S-NSSAI is included in any signaling message containing PDU Session info. So What is S-NSSAI?
S-NSSAI: 3GPP for the terminal (UE) assisted network slicing defines a new parameter denoted as Single-Network Slice Selection Assistance Information (S-NSSAI).
Each S-NSSAI assists the network in selecting a network slice instance.
The SNSSAI is composed of the following attributes:
Slice/Service Type (SST): 1 (eMBB), 2 (URLLC), 3 (MIoT) are the standardized values for roaming; operator specific settings are also possible.

A Slice Differentiator (SD): Tenant ID, optional, for further differentiation during the NSI selection.
Note: Maximum eight S-NSSAIs may be sent in signaling messages between the UE and the Network.

Adding 5G NR Cell to the LTE Anchor Cell during the Dual Connectivity Procedure
System Information is only sent on the Master Node (MN).

Only Frame timing and Frame Number is sent on the Secondary Node.

Master Node sends RRC Connection Reconfiguration to the UE for adding NR.

UE performs Initial Access Procedure on NR cell.