Option 3 Introduction
The initial deployments of 5G services are based on 5G NSA, also called option-3. The variants of option-3 are option-3, option-3a and option-3x.
Option-3/3a/3x is transparent to MME and P-GW and translates to an E-RAB modification procedure at MME.
Option-3

: Traffic is split across 4G and 5G at eNodeB.

Option-3a

: Traffic is split across 4G and 5G at EPC (S-GW).

Option-3x

: Traffic is split across 4G and 5G at 5G cell.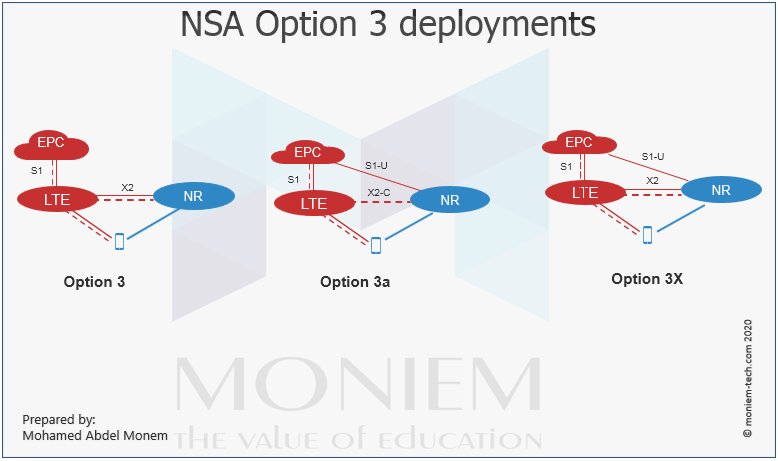 OPTION 3X
Many Mobile Operators begin their 5G journey by deploying option 3x Non-Standalone Architecture. In this option, the 5G New Radio is deployed alongside a 4G LTE radio and with both radios supported by the existing EPC.
Option 3x is the initial deployment option that helps mobile operators to start their 5G roadmap and accelerate their time to market
for new 5G services. In this scenario service providers can leverage their existing EPC deployment and take on an incremental approach towards their 5G Capex and Opex.
Option 3x is based on LTEassisted signaling, which is done through the LTE radio to the User Equipment (UE). The 5G radio will only
establish a user plane connection to the EPC core via signaling from the LTE radio.
Going from Option 1(EPC+LTE) to Option 3x is straight forward. However, the path to get from Option 3x to Option 2 (5G NGC + 5NR) is currently unclear.
Although there are different options that could potentially be the next step after Option 3x, the differences in these options revolve around the extent of changes and the number of moving parts. 
Upgrade IP Transport for Greater Bandwidth,

The existing IP data network providing transport for the user plane may need to be upgraded in order to

improve the quality of service (QoS) for 5G new bearers and to accommodate bandwidth and data rates

supported by 5GNR.

While designing the improved data network, it is important to consider that 5G will

support the separation of the Control and User Planes (CUPS). CUPS enables service

providers to flexibly place the separated control and user plane functions to support the diverse deployment




scenarios without affecting the overall functionality provided by the EPC entities.

Upgrade Policy and Charging Rules Function to Support Additional 5G Attributes,

Since the new 5G radio supports higher data rates, MNOs should upgrade their PCRF (Policy and

Charging Rules Function) to support additional QoS parameters in order to take advantage of




higher data rates of the 5G NR and have more flexibility to offer personalized and customized services

to their customers.
Option 3X Full End to End Scenario

 
Access request, access completed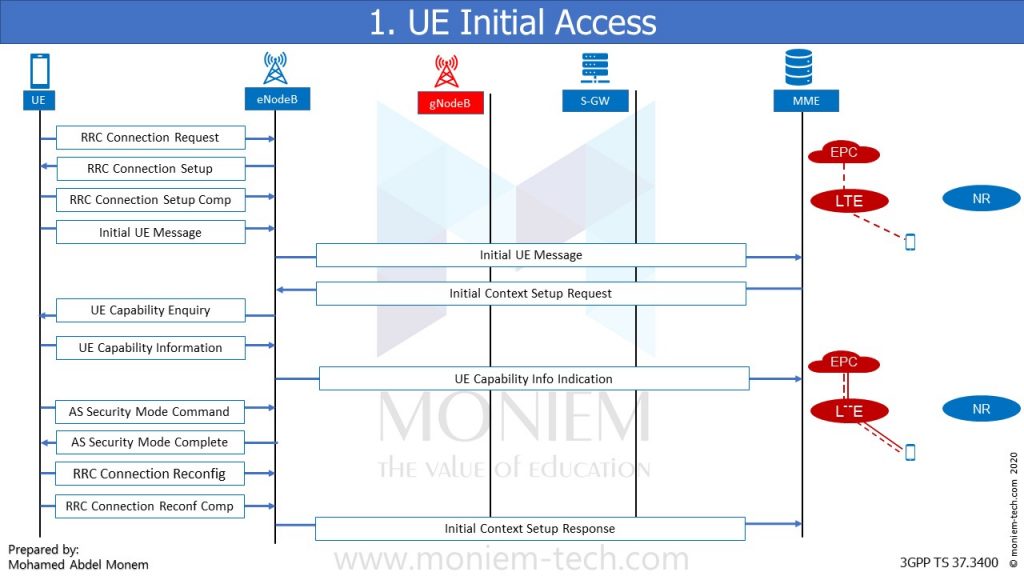 A default bearer is established in LTE
After the access is completed, if it is the initial access,

a measurement message is sent to request the UE

to measure the neighboring cell.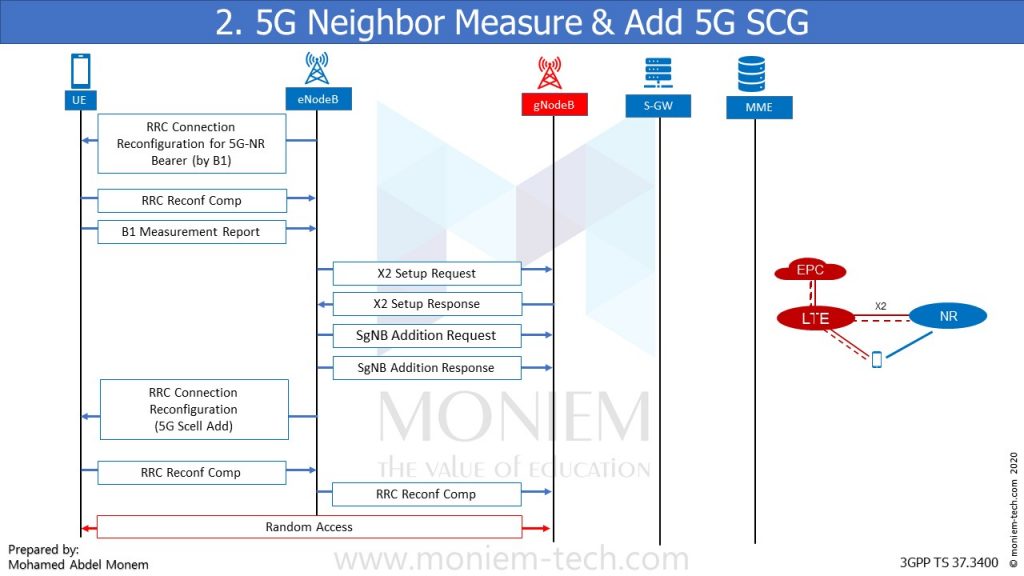 After measuring 5G neighbors X2 will be established to prepare for bearer.

There are two types of X2 establishment: automatic and manual. For the automatic mode, if X2 is established for the first time, there will be two messages for the X2 establishment request and response.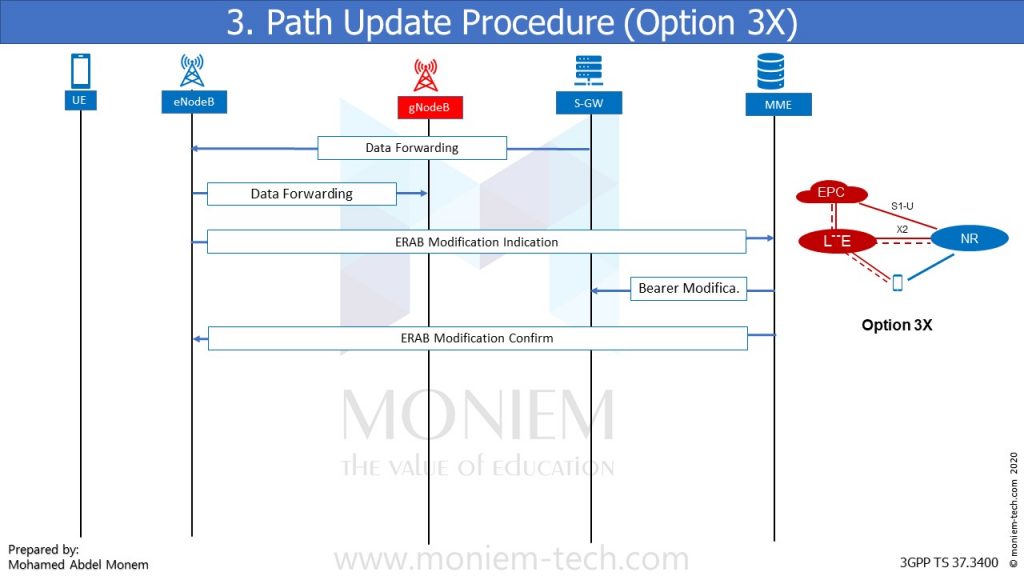 The X2 interface has changed a lot, the difference between 4/5G X2 and 4/4G X2:
The establishment of multi-bearing User plane data NSA networking has higher requirements for X2.