Ericsson Mobility Report provides industry-leading projections and analyses of the latest trends in the mobile industry, including subscription, mobile data traffic, and population coverage. Our forecasts are based on past and current data, validated with extensive network measurements. Read the report to learn about the latest figures for 5G, IoT, fixed wireless access, and more.
Mobile subscriptions Q2 2020
In Q2 2020, the total number of mobile subscriptions was about 7.9 billion, with a net addition of 15 million subscriptions during the quarter. Some of the interesting figures: 
The low net addition of mobile

subscriptions during the quarter was

most likely due to the coronavirus

disease 2019 (COVID-19) pandemic

and associated lockdown restrictions.

The year-on-year growth of mobile

subscriptions was about

2

%.

China

had the most net additions

during the quarter

(

+6 million

),

followed by

Nigeria

(

+6 million

)

and

South Africa


(

+1 million

).

In India,

the number of subscriptions declined

by 4 million, probably due to the

removal of inactive subscriptions.

5G subscriptions

with a 5G-capable device grew by around

50 million

during the quarter to reach around

80 million

.

LTE subscriptions

increased by approximately

120 million

to reach a total of around

4.5 billion

, equaling

57%

of all mobile subscriptions,

while WCDMA/HSPA subscriptions

declined by around

50 million

.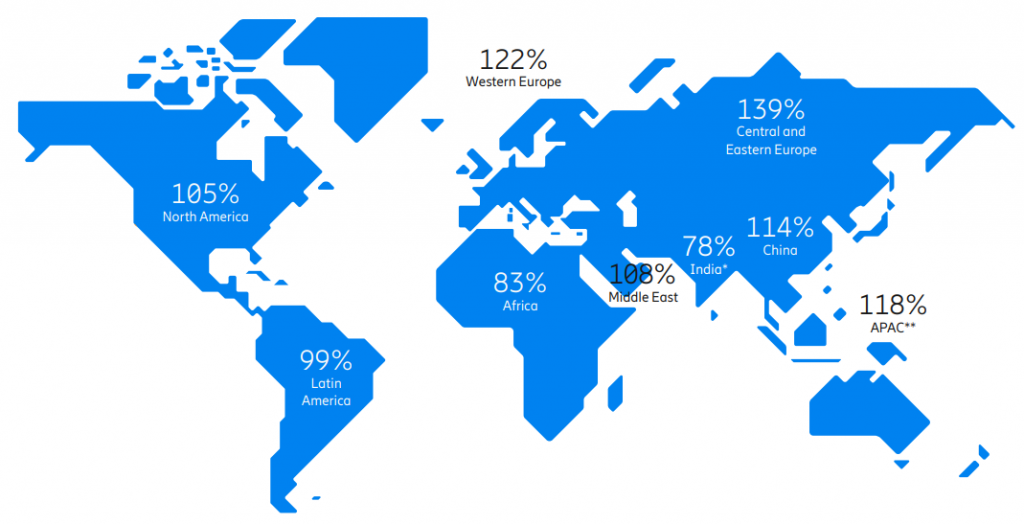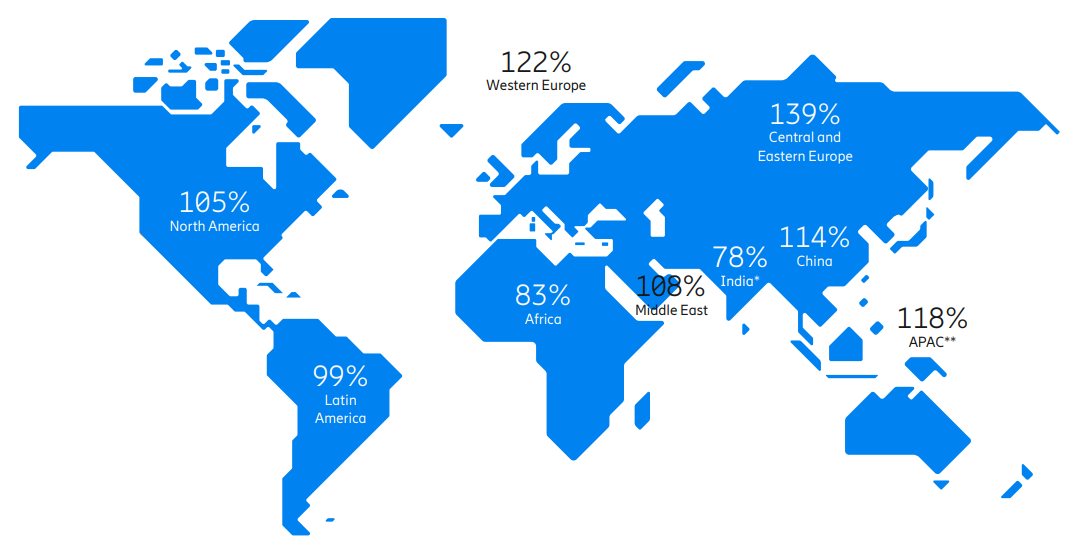 Mobile network traffic Q2 2020
Mobile network data traffic grew 53 percent between Q2 2019 and Q2 2020.
COVID-19 lockdown restrictions continued to impact consumer behavior during Q2 2020, which in turn affected mobile networks by geographically shifting traffic loads. For example, daytime loads moved, to a degree, from city centers to suburban residential areas due to home-working guidance.