One of the big challenges nowadays in 5G technology is the Uplink or UL.
Historically, most mobile network traffic has been on the downlink since users have long craved high data speeds to download their favorite videos.
With the new normal, and the increase in video conferencing, the uplink traffic increase by up to 40 percent, putting a significant strain on the uplink as per Ericson.
The main challenge in improving the uplink:
The fact that the radio channel conditions of the user device which we want to strengthen are changing constantly and instantaneously. This is due to interference levels that vary significantly every millisecond. Couple this with fast-moving users who consume bursty web-based data applications and the situation becomes highly complex. 

Fast-moving users who consume bursty web-based data applications and the situation becomes highly complex.

Mix 5G massive MIMO (multiple inputs, multiple outputs) antenna-integrated radios that transmit radio signals in beam-shaped patterns, and things become even more complicated. Controlling the direction and size of the radio beams serves to reduce interference and increase spectral efficiency, expanding 5G coverage and capacity. However, to achieve effective beam steering, once again the 5G base station needs to "know" the quality of the user's radio signal at all times.
Ericsson Solution for these challenges:
Ericsson's solution has been to move the uplink beamforming processing from the base station baseband unit to the 5G massive MIMO Antenna Integrated Radio, which is where the most accurate user information is available. This enables near real-time estimations of the user's radio channel.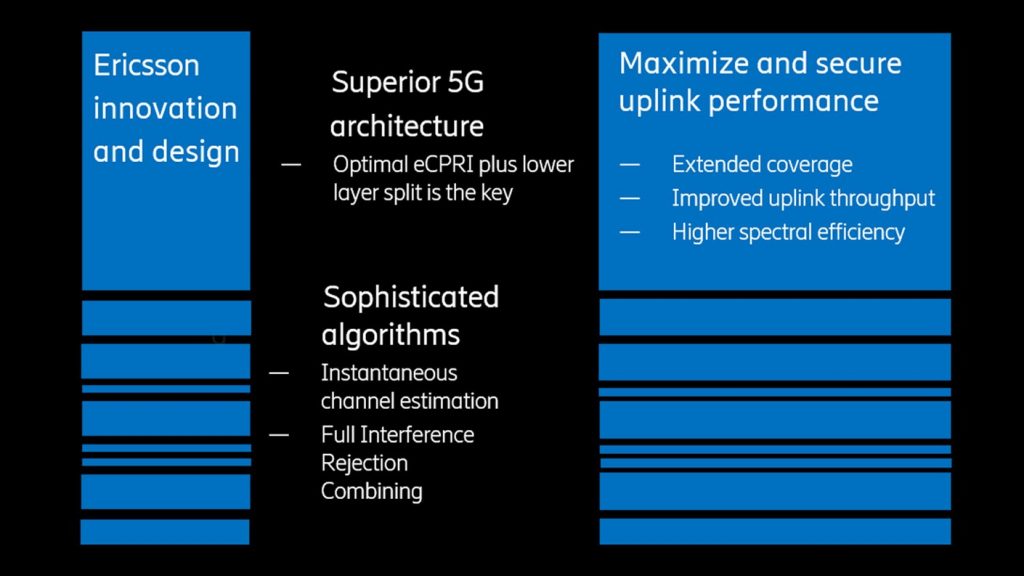 To support channel estimation and beamforming processing, Ericsson ensures that the baseband units and software within the 5G base station are highly intelligent by running our software on the Ericsson Many-core Architecture (EMCA).
EMCA is a unified architecture used for Ericsson's entire Radio Access Network (RAN) portfolio, and it is based on purpose-built hardware using its own custom silicon-containing hundreds of digital signal processors (DSPs) and accelerators. 
By moving the beamforming processing into the 5G Massive MIMO Antenna Integrated Radio, it is now no longer necessary to transport hundreds of Gbps of data between the baseband unit within the 5G base station and the 5G massive MIMO radio. 
On top of that, the Ericsson solution relies on eCPRI (evolved Common Public Radio Interface) technology, which significantly reduces the baseband to radio transport requirements by 90 percent. With eCPRI, the signaling between the baseband and radio can be minimized without compromising the beamforming quality, which in turn enables a higher-quality uplink.
This delivers a double win: performance is maximized and the service provider's fronthaul implementation cost is minimized.
The Ericsson Uplink Booster advantage is its ability to overcome traditional limits placed on cell coverage related to poor uplink signal quality. To achieve good coverage, it is important to have a strong uplink near the cell edge (or indoors) where RF signals are often degraded.
The uplink coverage is extended with an application coverage gain up to 10dB, which is equivalent to a 90% increase of application coverage, and the cell-edge uplink speed can be increased by a factor of 10.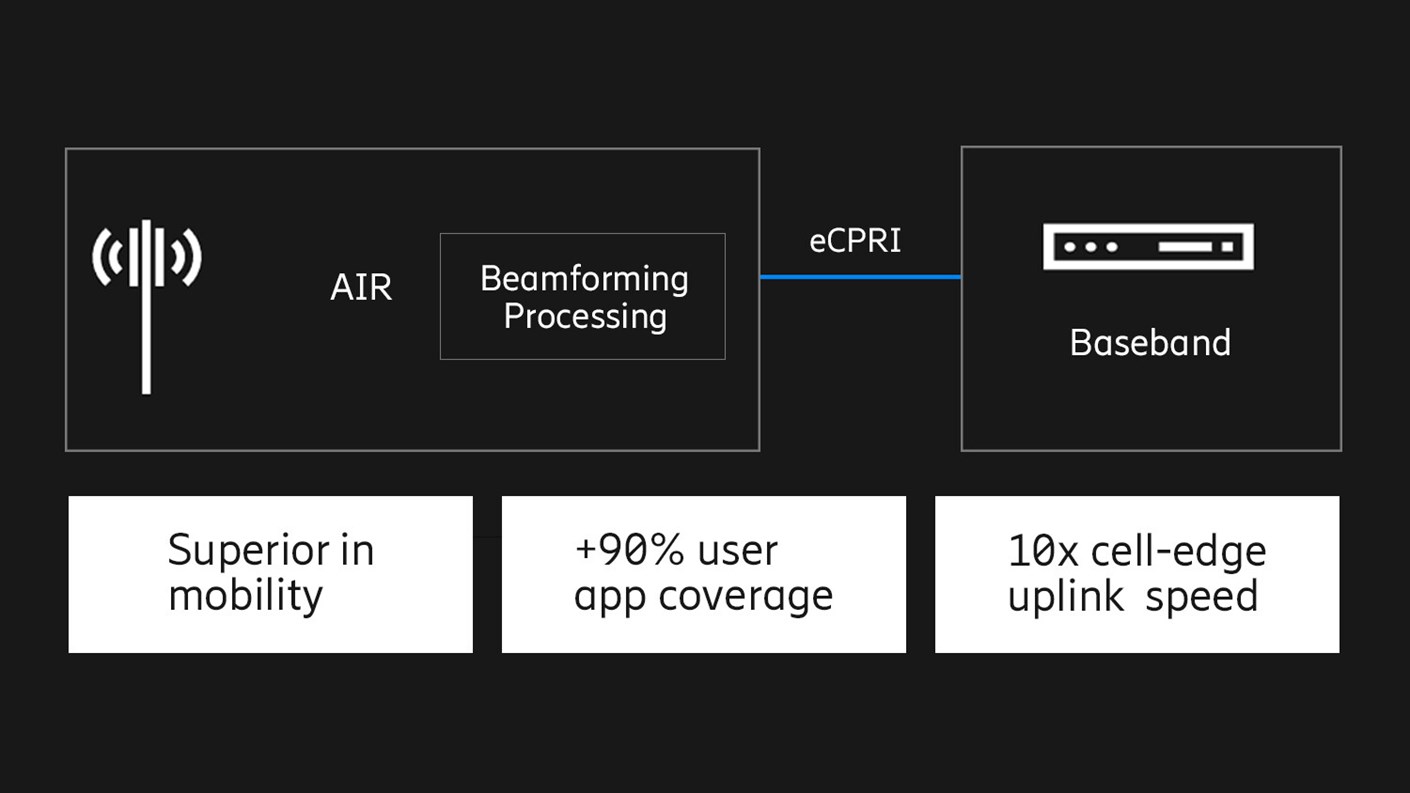 High-quality uplink radio signals provided by the Ericsson Uplink Booster also enable better downlink coverage. Combining quality uplink and downlink significantly increases overall 5G mid-band coverage.
Increased cell coverage and capacity allow mobile operators a much greater scope for new business, as well as increasing the effectiveness and efficiency of current network lifecycles while establishing foundations for new technologies.
Source: Ericsson