This is a simplified version of Shannon's Law: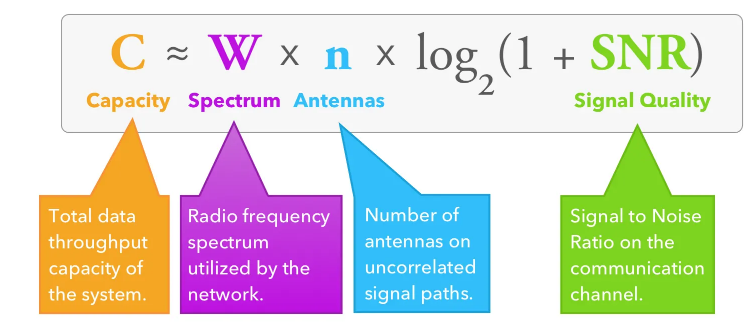 5G improves data rates by attacking the first two components of Shannon's Law directly:
More Spectrum (W): 5G uses a wider range of frequencies to communicate between devices and towers.
More Antennas (n): 5G utilizes arrays of antennas in both devices and towers to create spatial diversity.
Additionally, 5G uses higher-order modulations schemes to improve data rates when the signal to noise ratio (SNR) is high, allowing the real-world data rates to reach closer to the theoretical Shannon Capacity.