The Open RAN concept is based on open and standardized interfaces, which grant interoperability. Thus, it enables multiple vendors to provide different parts of hardware and software.
🧧 Although various network elements come from numerous vendors and are pro vendors to proprietary, they are designed to work together with other vendors' products. In addition, open RAN is based on a software and hardware separation concept, enabling COTS (Commercial Off The Shelf) servers to be used.
🧧 Examples of traditional RAN, vRAN, and Open RAN deployments. significant savings, and on the other hand, it enables much more efficient use of available resources such as locations, computing devices, and frequency bands.
For those who need to address OpenRAN Career, Let's Start with the below Steps: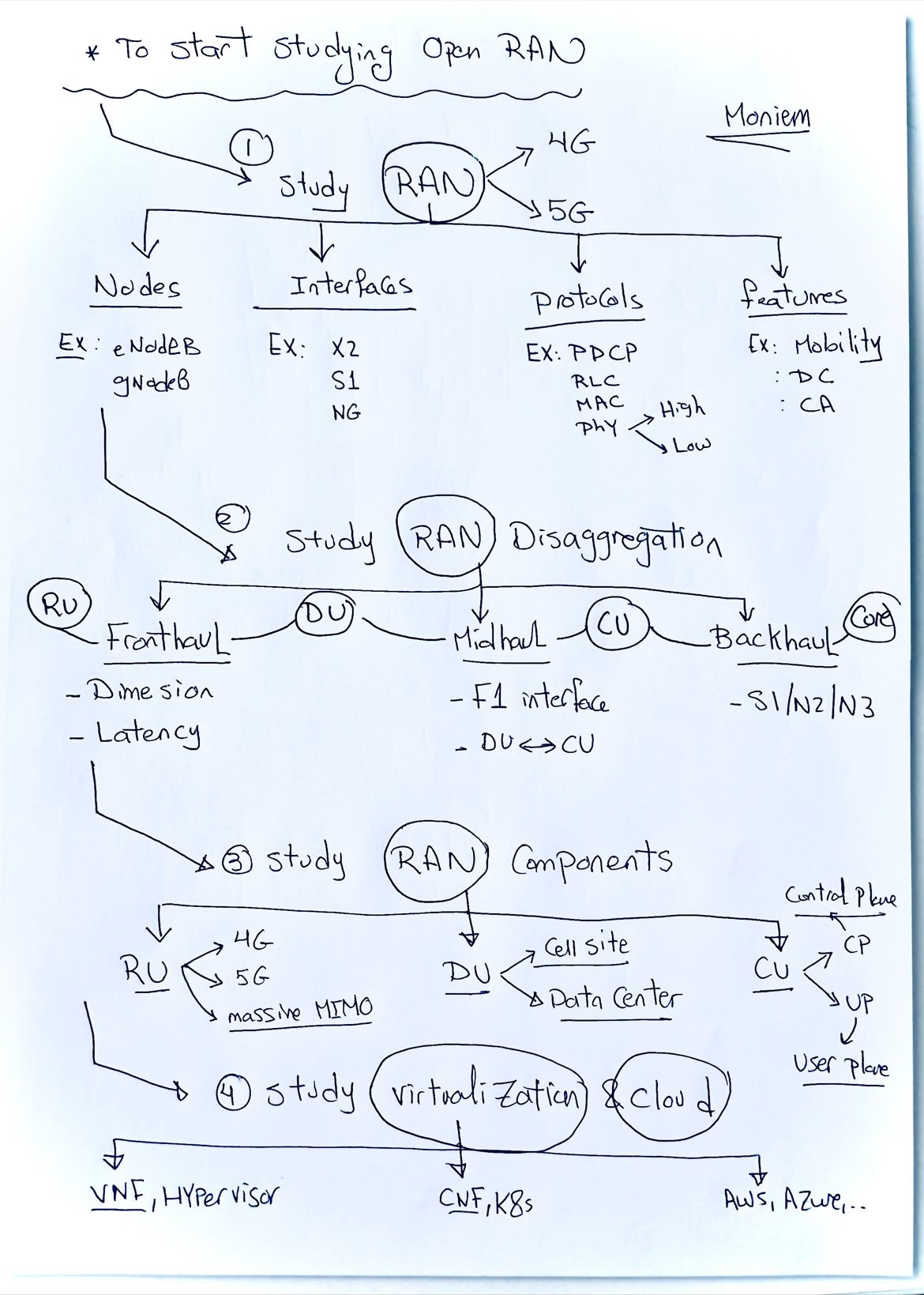 1- Study RAN itself and focus on 4G and 5G mainly.
2. Study RAN Disaggregation and different split options including the new transport keywords.
3. Study RAN Components from RU, DU, and CU in different deployments.
4. Study the Cloud, Virtualization, and Containerization main concepts.
🔒 Open RAN Articles
https://moniem-tech.com/category/open-ran/ 
🔒 Open RAN YouTube Training 
🔒 Open RAN Training 
https://moniem-tech.com/trainings/open-ran-training/
Open RAN is a marathon, not a sprint. be patient and start today 🙂