In June 2018, as 3GPP announced that the standalone (SA) standards have been frozen, the standardization of 5G Core (5GC) is complete. 5G network commercialization has begun and the world-wide mainstream operators are dedicated to 5G network construction.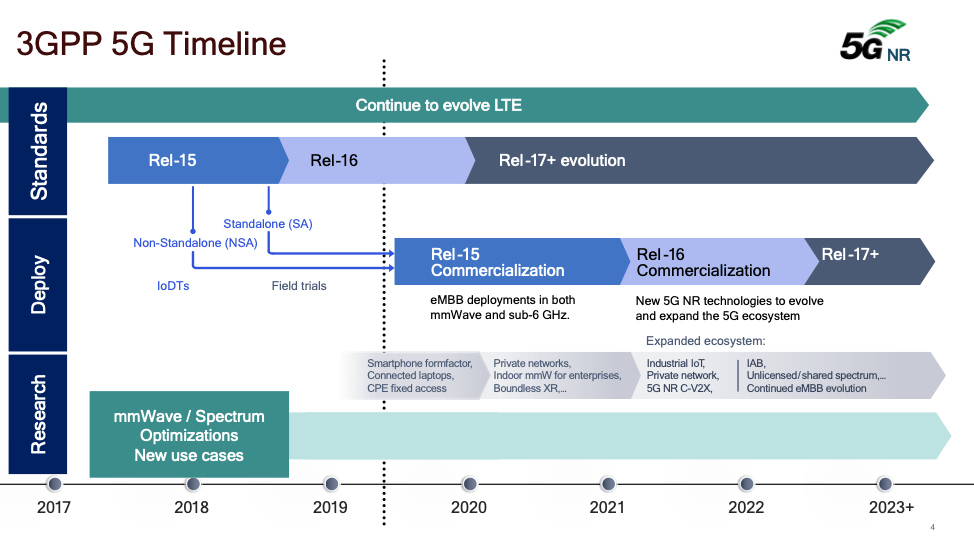 According to 5G deployment options, 5G voice solutions not only include the target solution Voice over New Radio (VoNR) but also middle-phase supplementary solutions such as EPS Fallback, RAT Fallback, VoLTE, and 5G SRVCC (will be defined by 3GPP R16).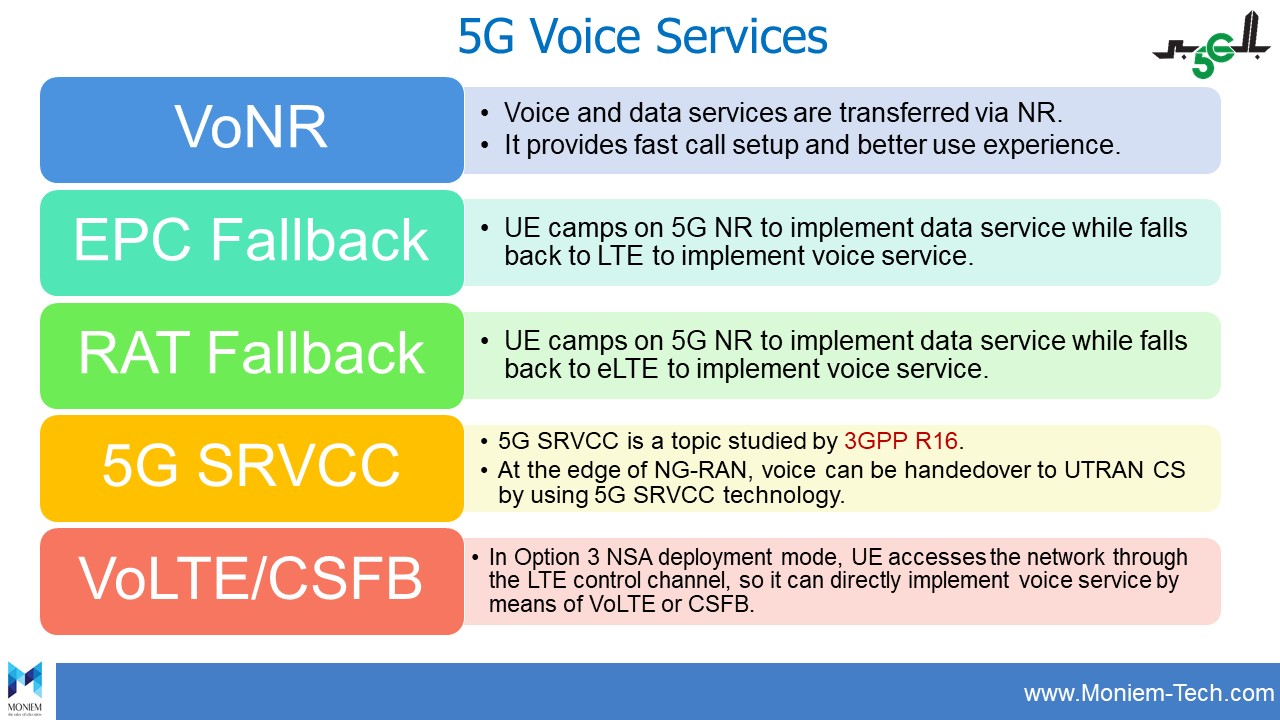 Notes:
VoNR

is applied after large-scale deployment of 5G.

EPC Fallback

is applicable to the early phase of 5G deployment where NR is deployed in 5GC for hotspot coverage. It can avoid voice interruption caused by frequent handovers, thus guaranteeing user experience.

RAT Fallback

requires the existing LTE to be upgraded to eLTE, that is, eNodeB shall support N1/N2/N3 interface. Moreover, eLTE and NR shall be deployed together, which has a high requirement for an existing network upgrade.
References:
Ericsson, Make your mobile network ready for 5G voice.

ZTE, ZTE 5G Voice Solution.

Nokia, Vo5G Core.
More Articles related to 5G Voice: