As I received many messages during the last week about the eCPRI topic in 5G and OpenRAN, I prepared some notes about this.
eCPRI is replacing the CPRI protocol in 5G to reduce the bandwidth BW requirements of CPRI transport and making Fronthaul affordable and available for all mobile network operators.

It improves transport efficiency to match the Speed and the bandwidth of 5G fronthaul networks. Also, it

supports functional split 7 and flexible bandwidth scaling according to User plane traffic.
eCPRI doesn't depend on a specific transport network layer topology and its specification identifies Ethernet and IP as two transport options for a User plane. It also supports logical connections, Point-to-Point (One RRU <> One DU), and Point-to-Multipoint (One DU <> Several RRUs).
Besides eCPRI, RRU and DU should support other transport networks protocols like PTP and SyncE for Synchronization [Frame and time alignment]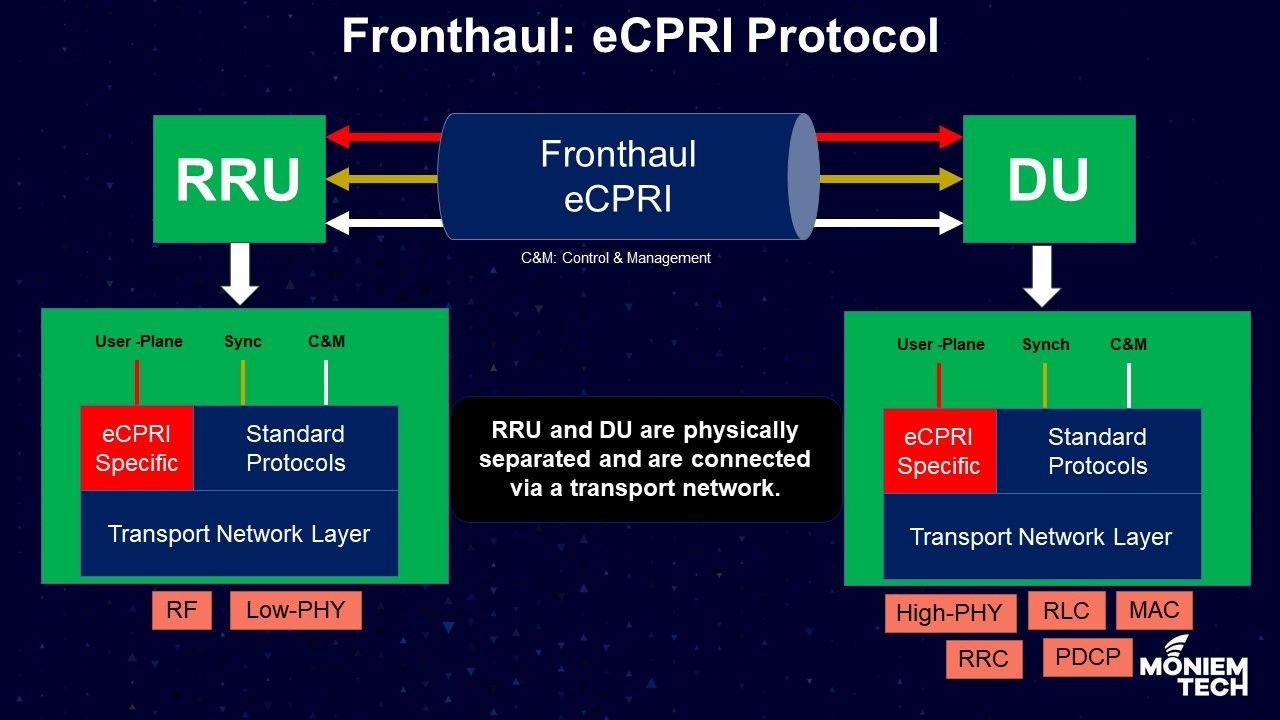 User plane data, control, management, and synchronization signals are packetized, multiplexed, and transferred over the transport network between RRU and DU.
📕 Why does 5G needs to move from CPRI to eCPRI?
📕 The Evolution from 4G to 5G by CPRI to eCPRI Transformation